Why OrionStar Robotics?
PRO
INTERACTION EXPERIENCE
The Endless Abilities
LuckiBot Pro's unique 240-Degree 3D all-around recognition of obstacles & Depth Camera, perfect ground perception positioning, and navigation enables it to adapt to more scenarios.

Restaurant

Office

Hospital

Hotel

Club

Nursing Home
What's PRO
PRO
INTERACTION EXPERIENCE
Immersively Human-robot Interaction
See clearly, 14-inch ultra-large 1080P full HD display.
See widely, due to 92% improvement in the viewable area.
See newly, redesigned high-tech UI.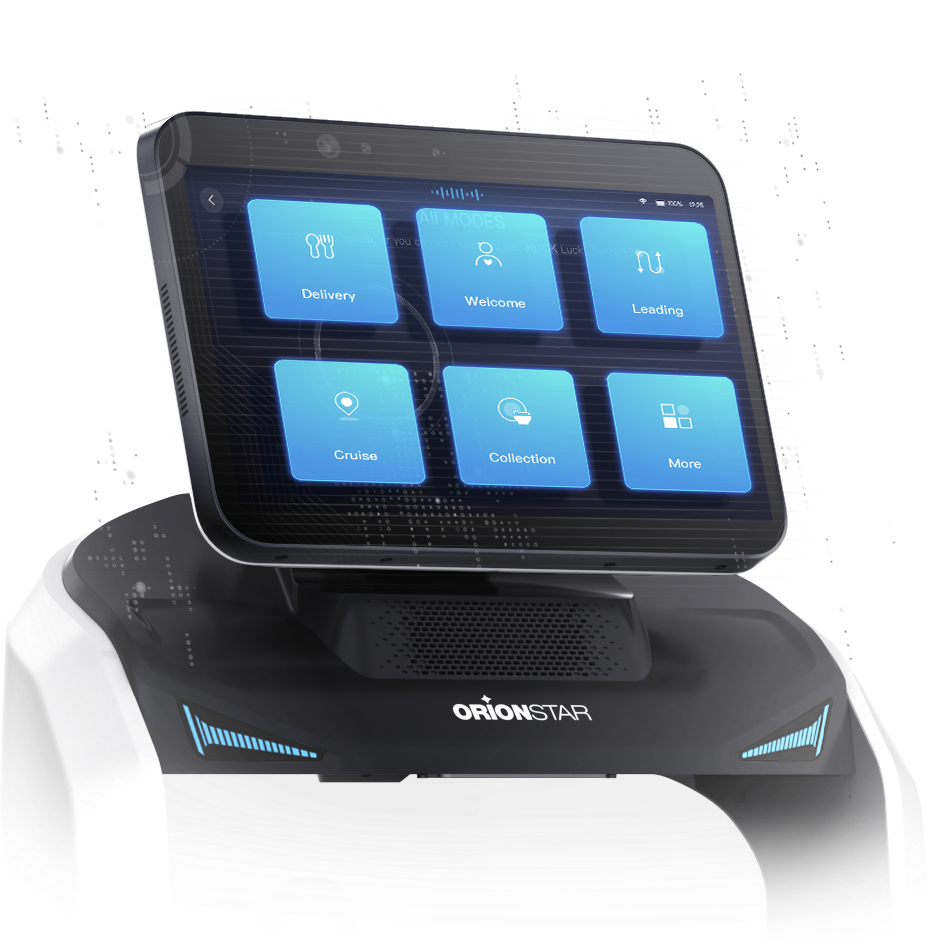 Precise and Rapid Voice Interaction
Powerful AI voice capability, 6 Mic array, works smoothly even in environmental noises of 75dB.
AI voice recognition accuracy of up to 97%.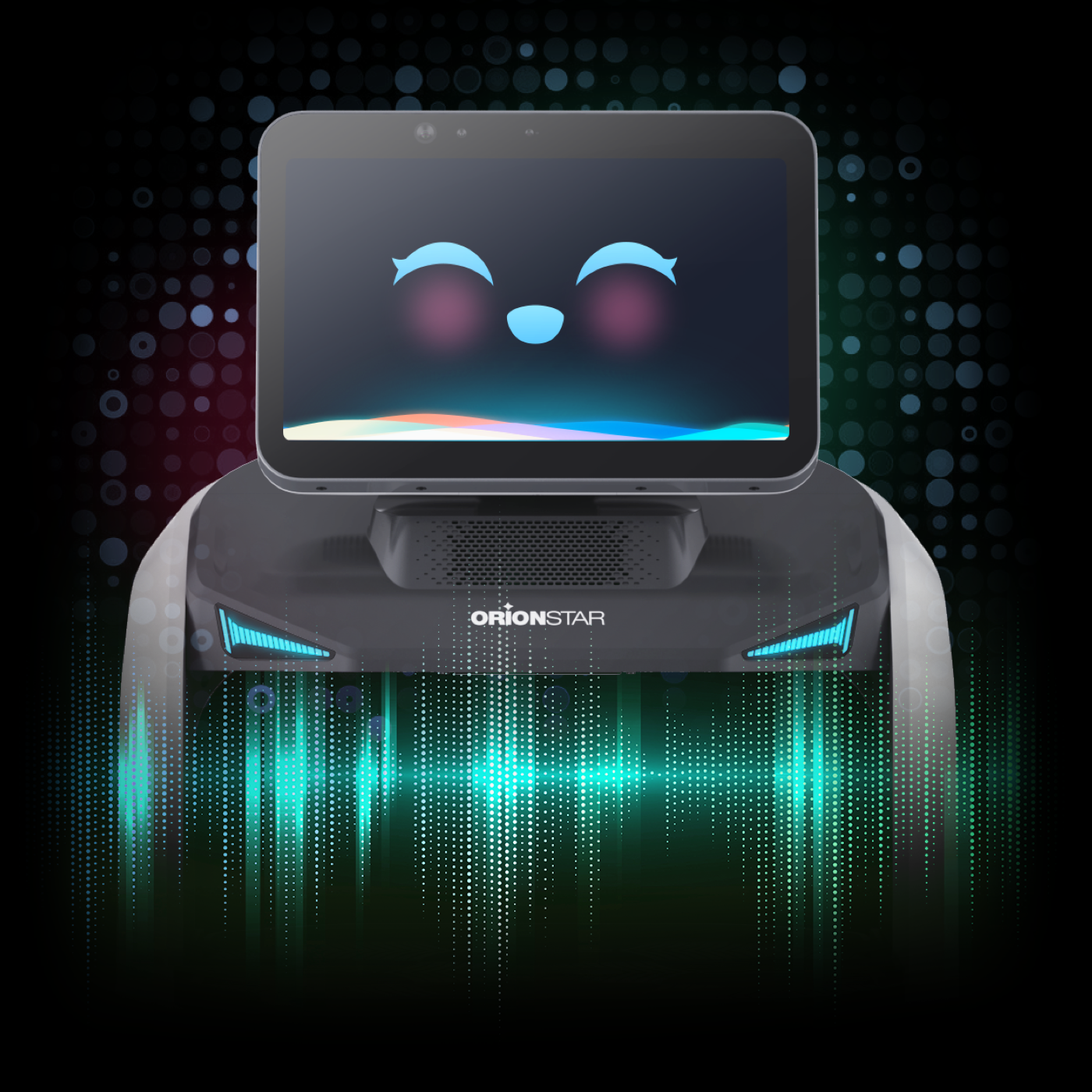 All-round and more accurate environmental perception capabilities achieve higher delivery efficiency
Rapid and precise response when encountering tiny obstacles
See Clearly
Walk Steadily
High passability due to the quasi-circular chassis design. It fits various complicated ground environments, since adopting the Torsion Bar Suspension for the first time.
50% improved loading capacity
The single-layer loading capacity of up to 15 Kg.
Adjustable layer set supports up to 4.
The trays can be disassembled and modified for higher carrying capacity, making it suitable for other heavy-duty usage.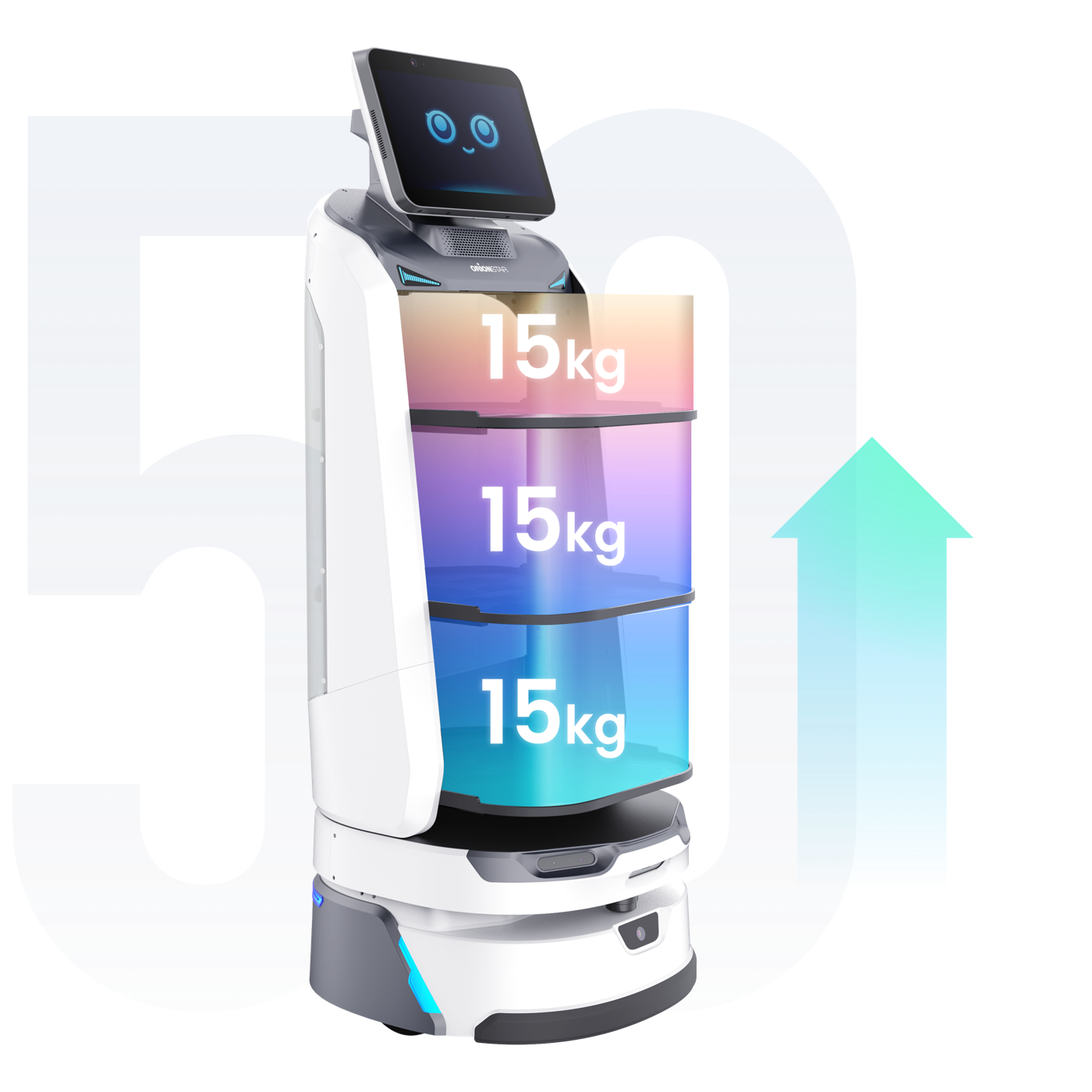 Large Capacity Fast Charging
The working time is up to 16 hours on a single charge.
Get back to work quickly: within 4 hours the robot is fully charged.
Charging is supported through both cable charging and automatic charging dock.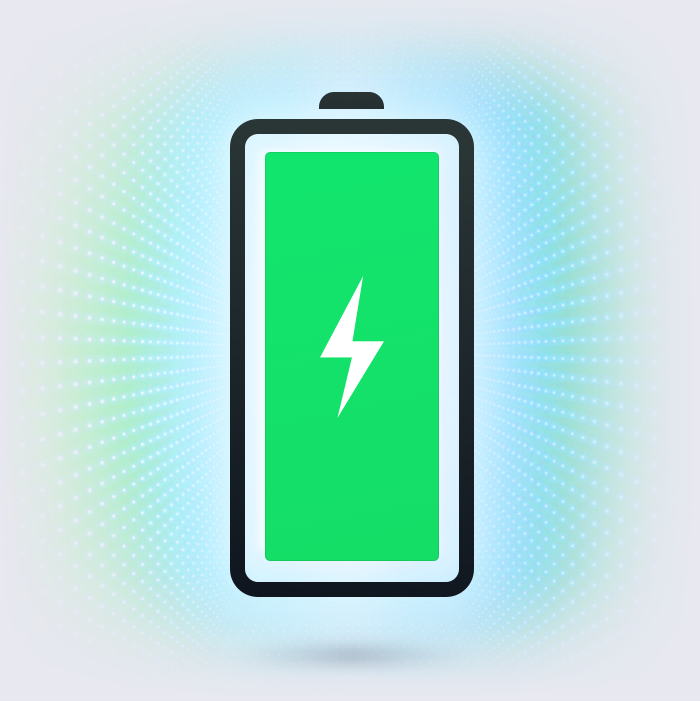 Dynamic and Realtime Promotion
Broadcasting various ads, eye-catching videos and pictures to attract guests' attention.
More Real, Lively and Active Attract Customer's Attention
LuckiBot Pro has full-perception and dynamic recognition capabilities, which can identify visitors in advance and take the initiative to welcome guests.
Where You Go, Tell Me and Follow Me
Wherever you want to go, LuckiBot Pro will take you there. Intelligently recognize voice commands, and can independently plan the optimal path, autonomously and intelligently lead.
Highly Customizable Robot Platform
Based on a modular design, universal data and power interfaces are supported, enabling developers to fully customize.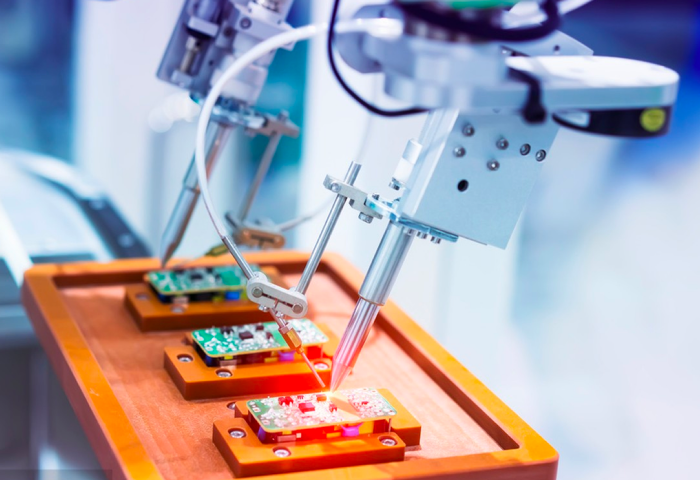 Android Development Supported
The OrionStar RobotOS platform supports strong software development capabilities with an SDK containing hundreds of API interfaces, allowing your robot to unleash its limitless potential for applications.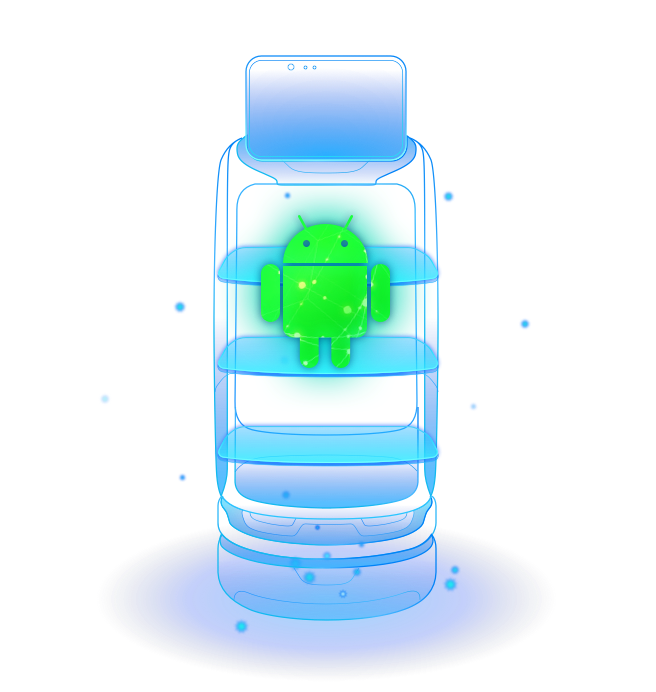 Worry-Free After-Sales
One-Year free operation training & technical support, 24/7 online service support, and quick response.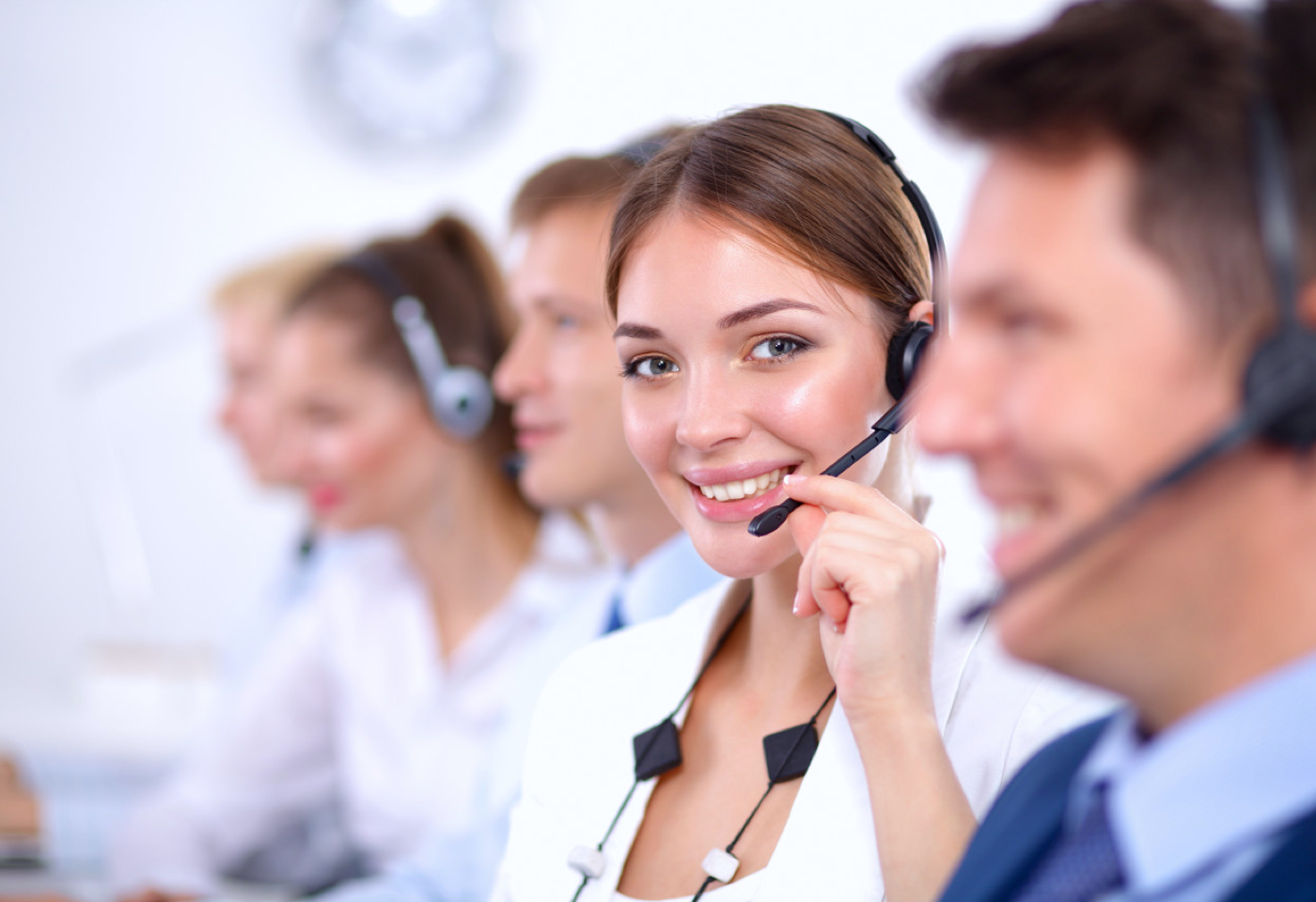 Top 10 Tutorial Videos for LuckiBot Pro
With Detailed Explanations.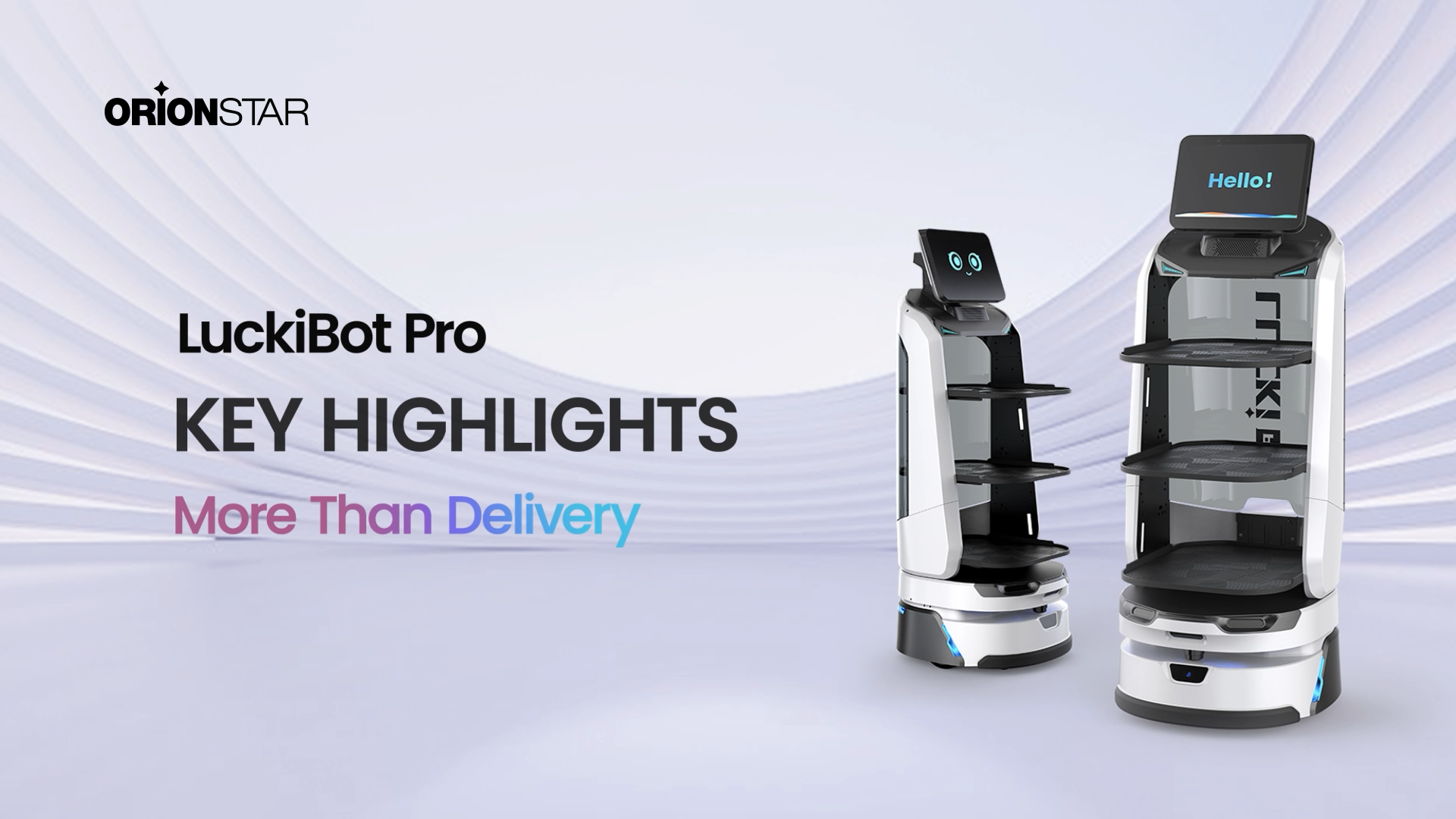 Key Highlights Overview | LuckiBot Pro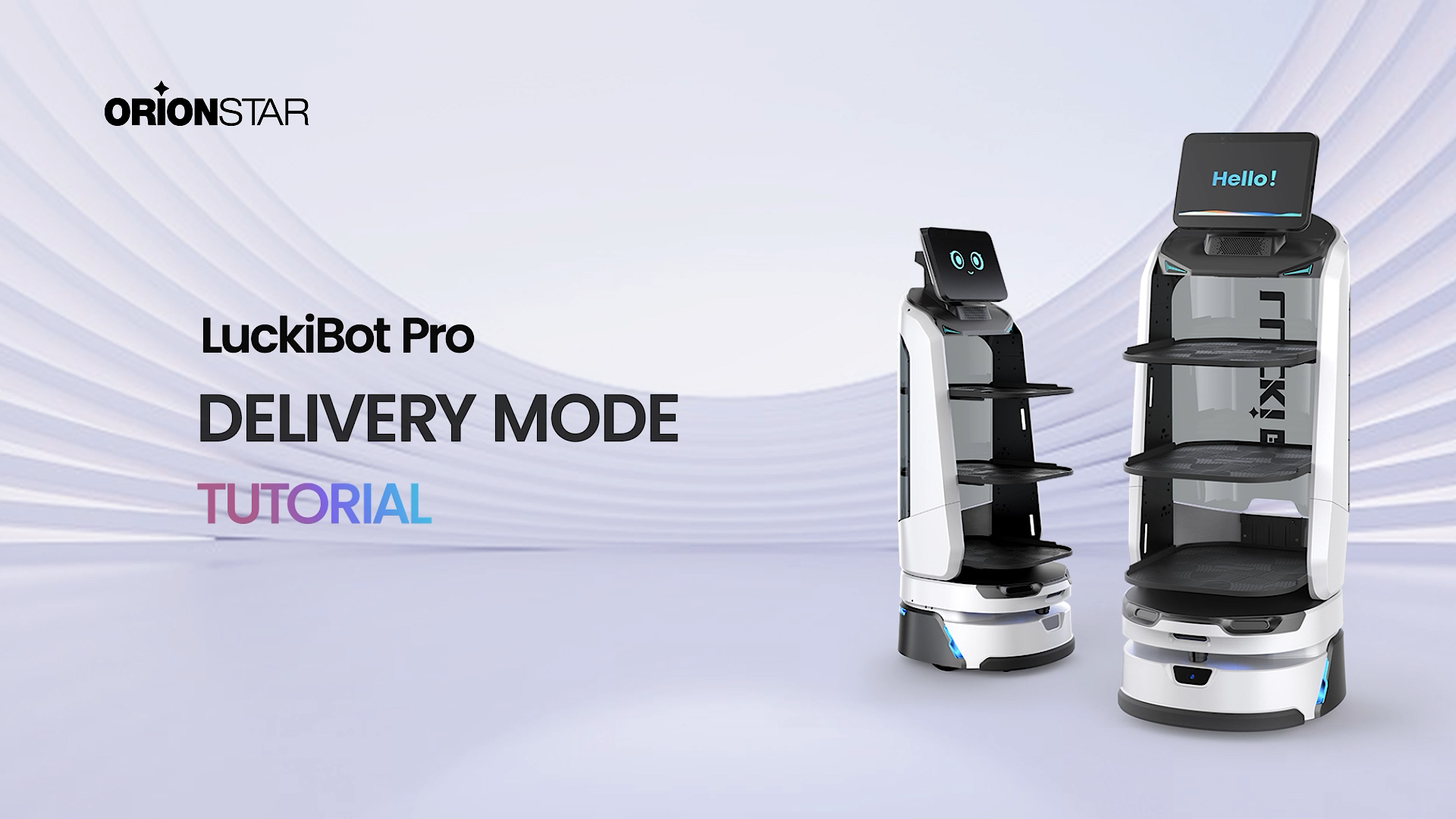 Discover the Fast Delivery Mode and Soup Delivery Mode in action.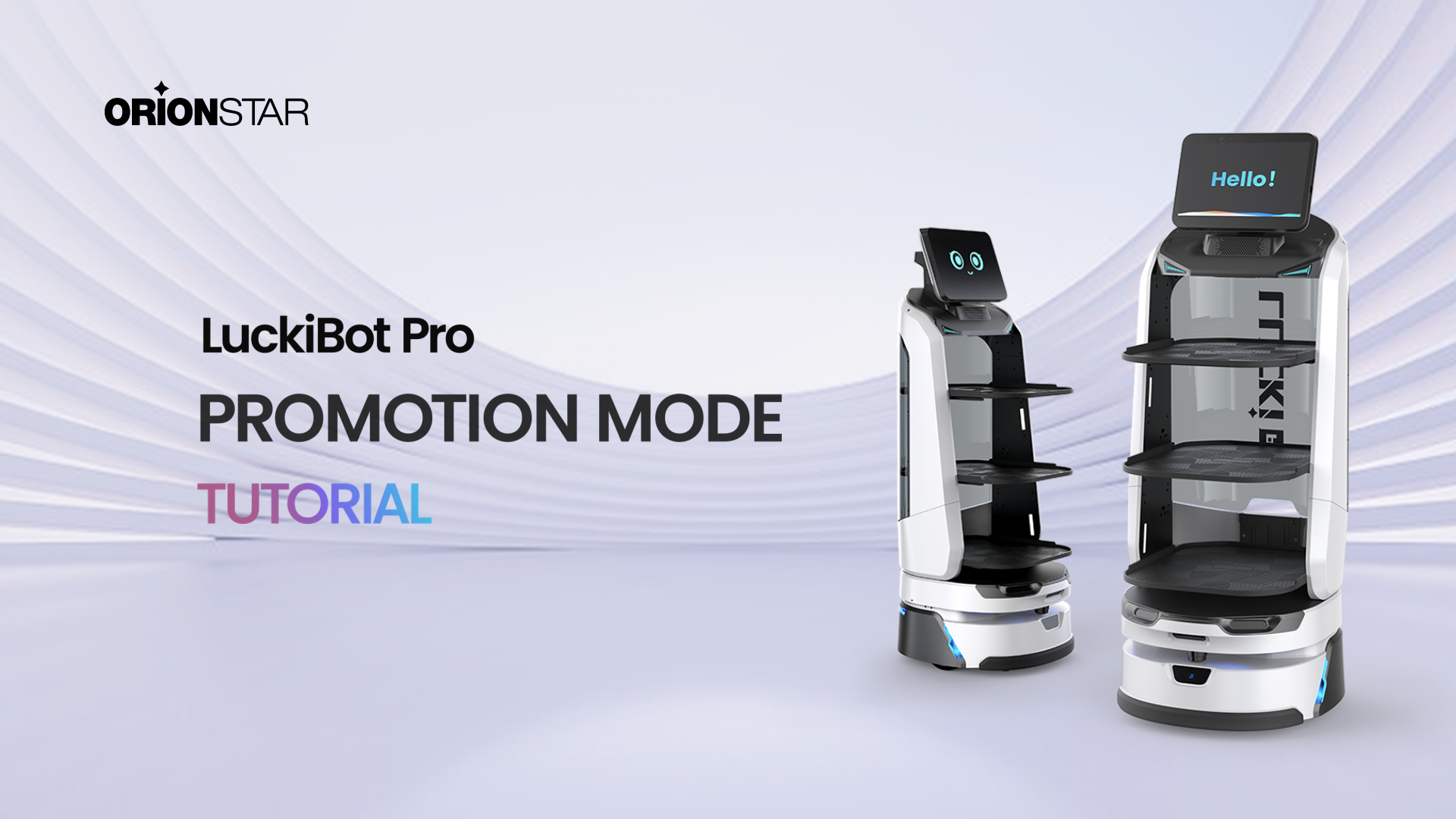 Explore the Promotion Mode Tutorial for LuckiBot Pro.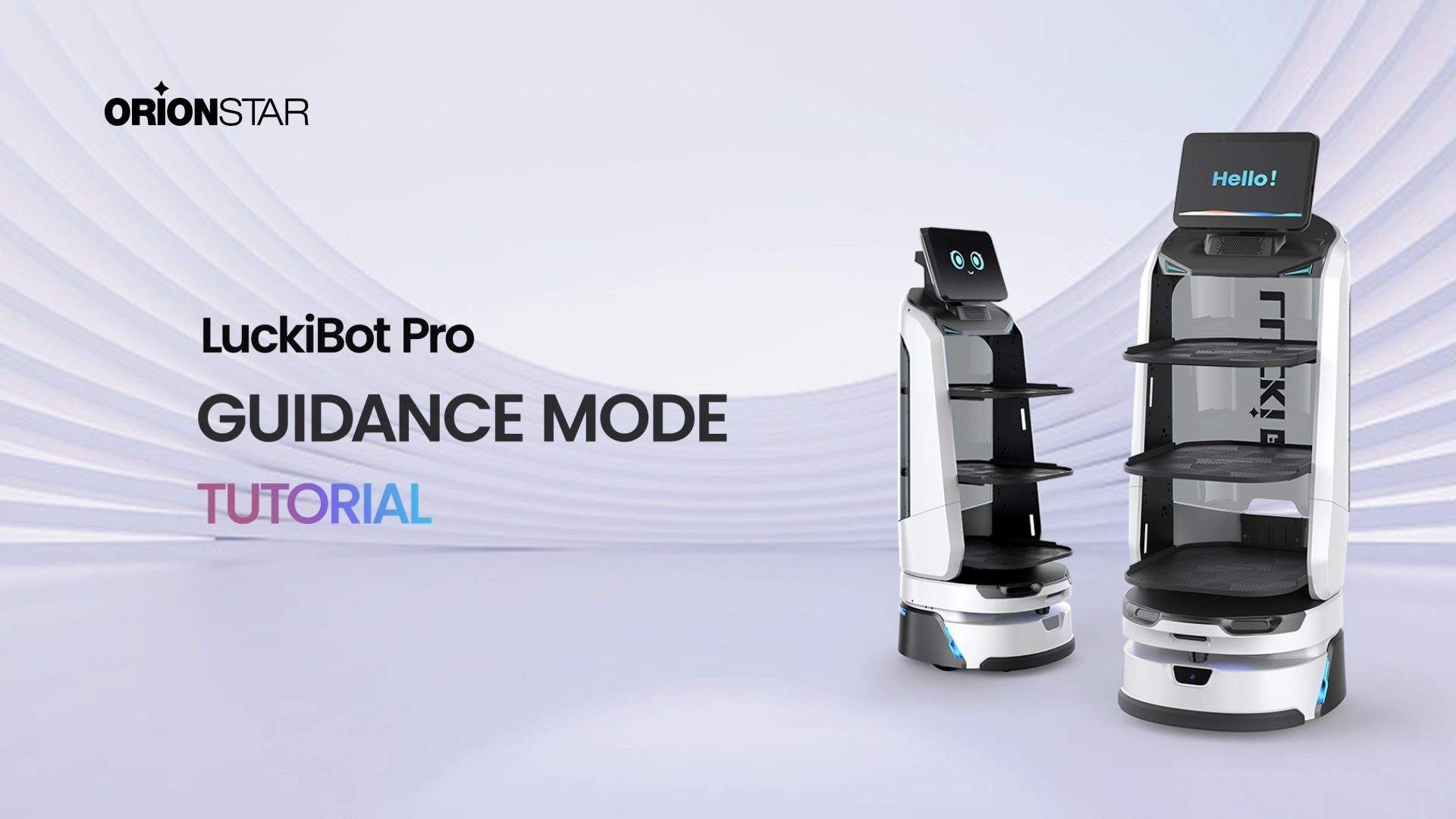 Discover the Guidance Mode Tutorial for LuckiBot Pro.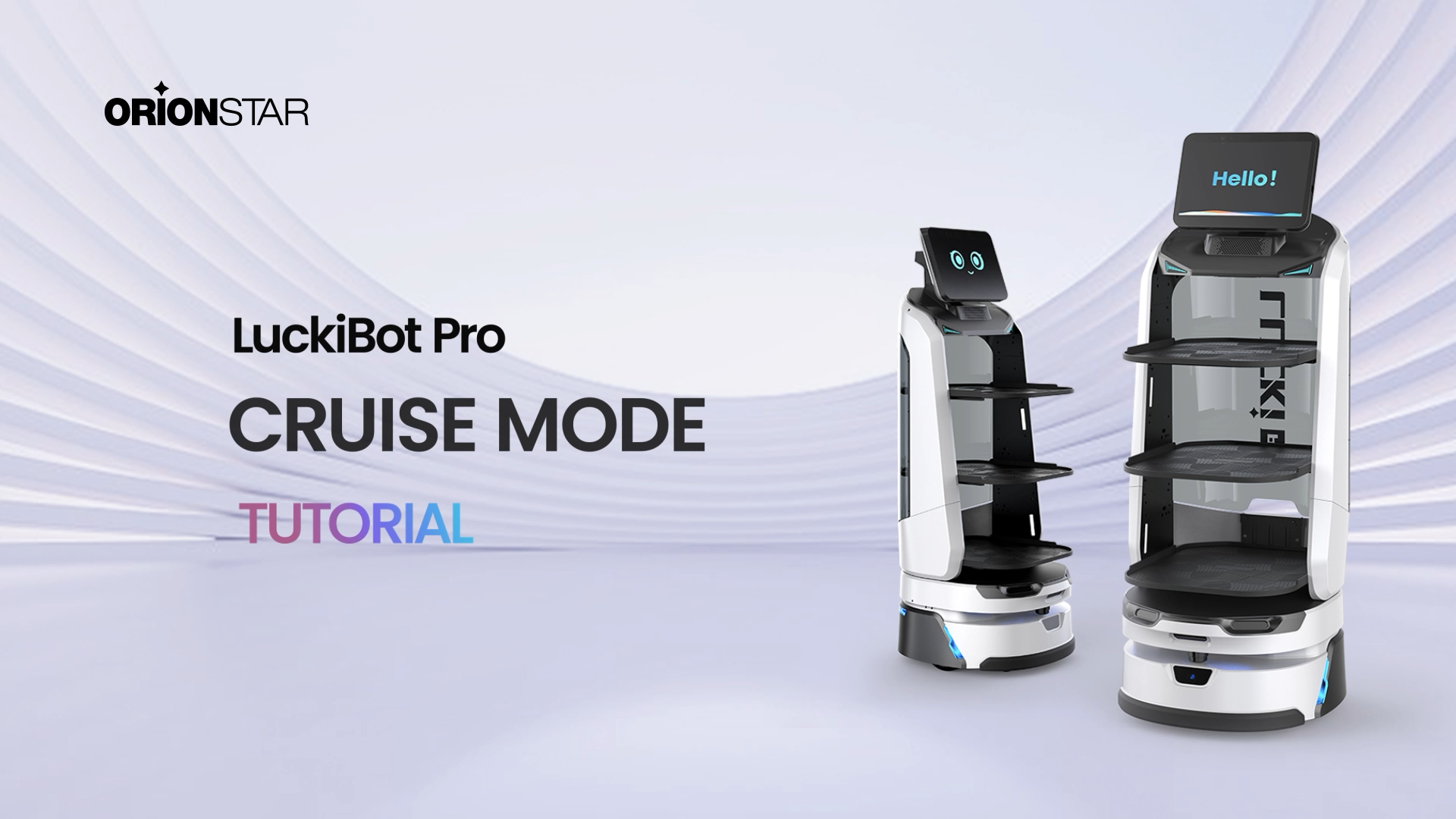 Discover the Cruise Mode Tutorial for LuckiBot Pro.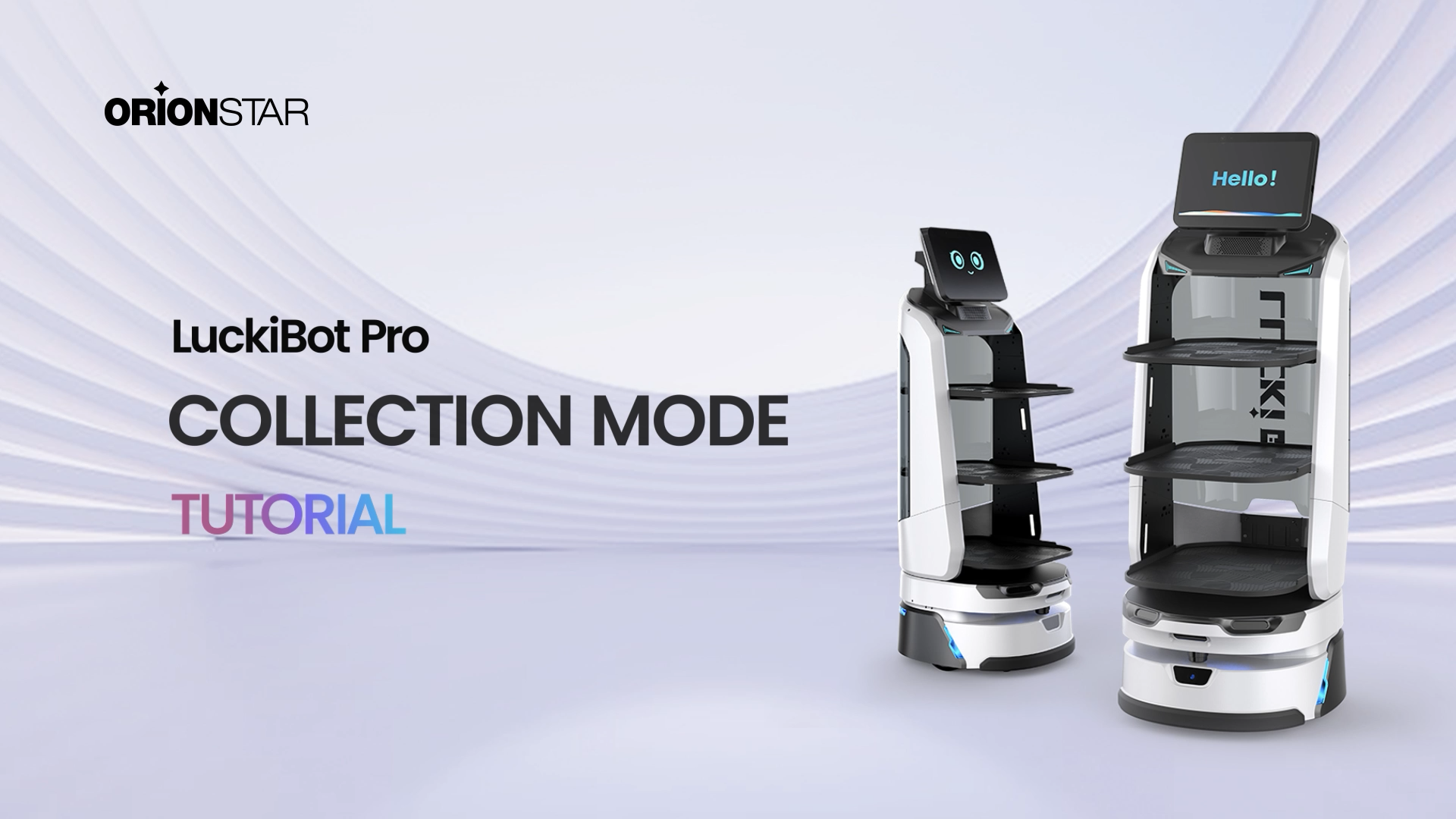 Experience the Collection Mode Tutorial for LuckiBot Pro.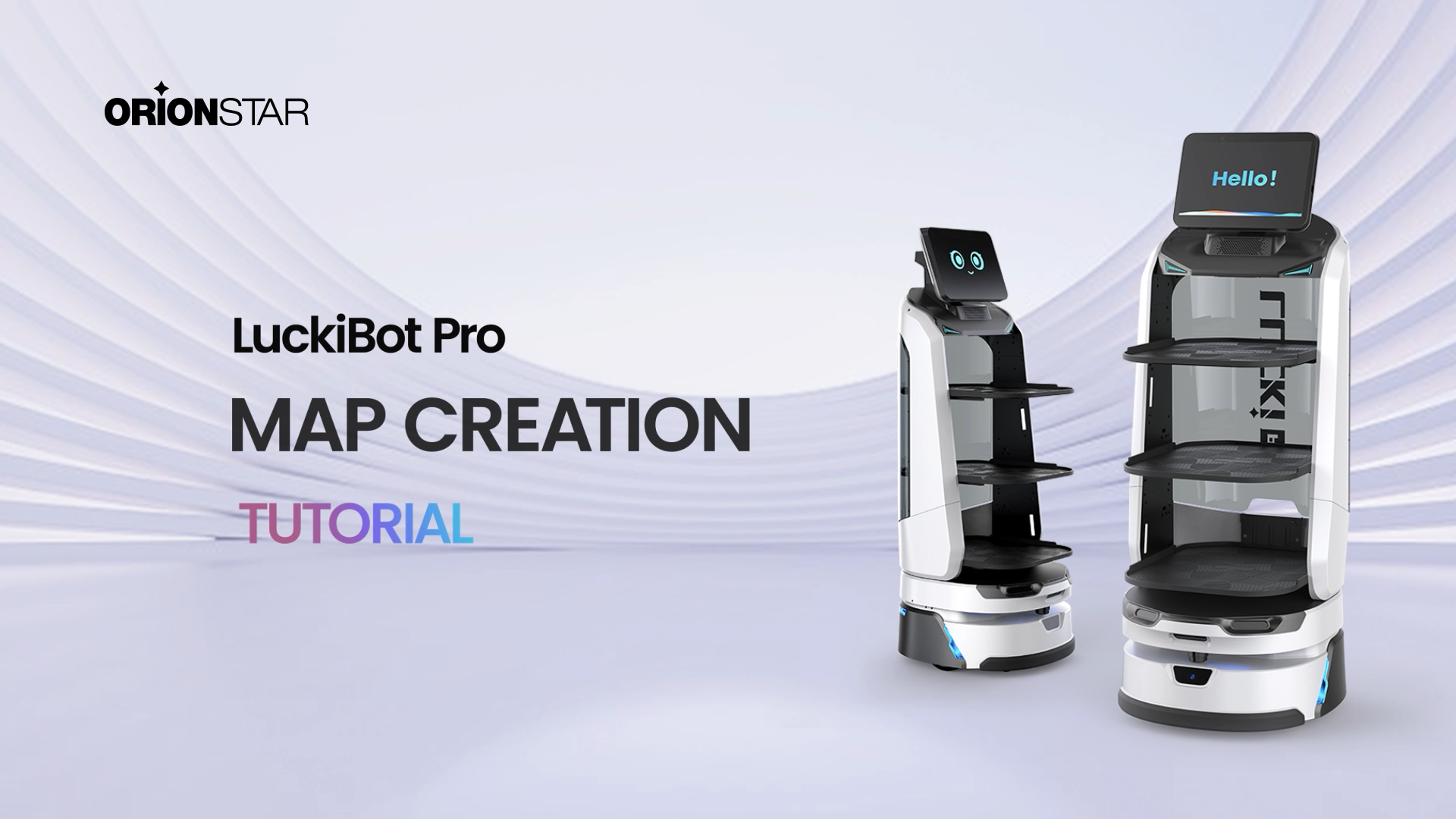 Explore the Map Creation Tutorial for LuckiBot Pro.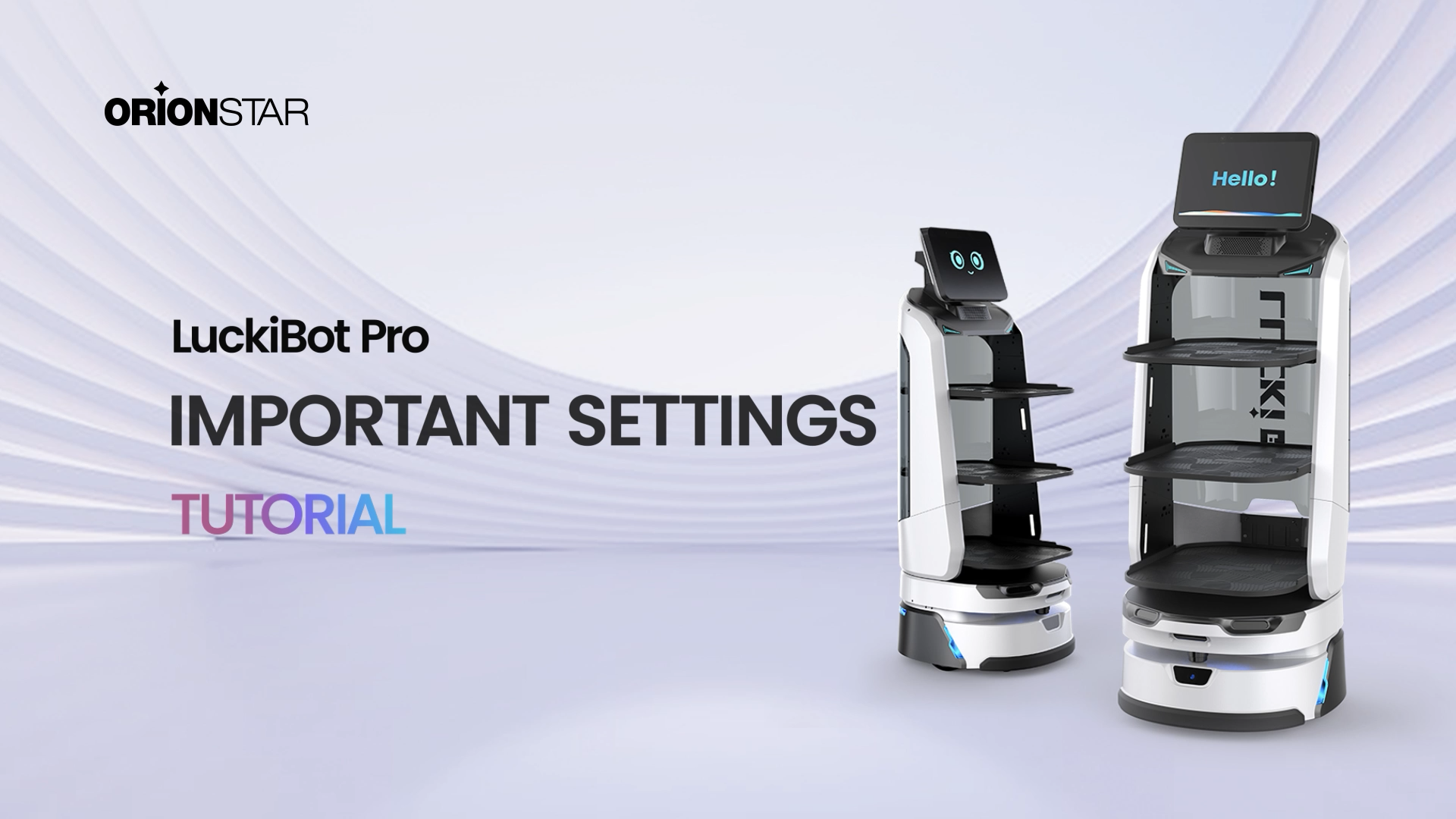 Check out the Important Settings Tutorial of LuckiBot Pro.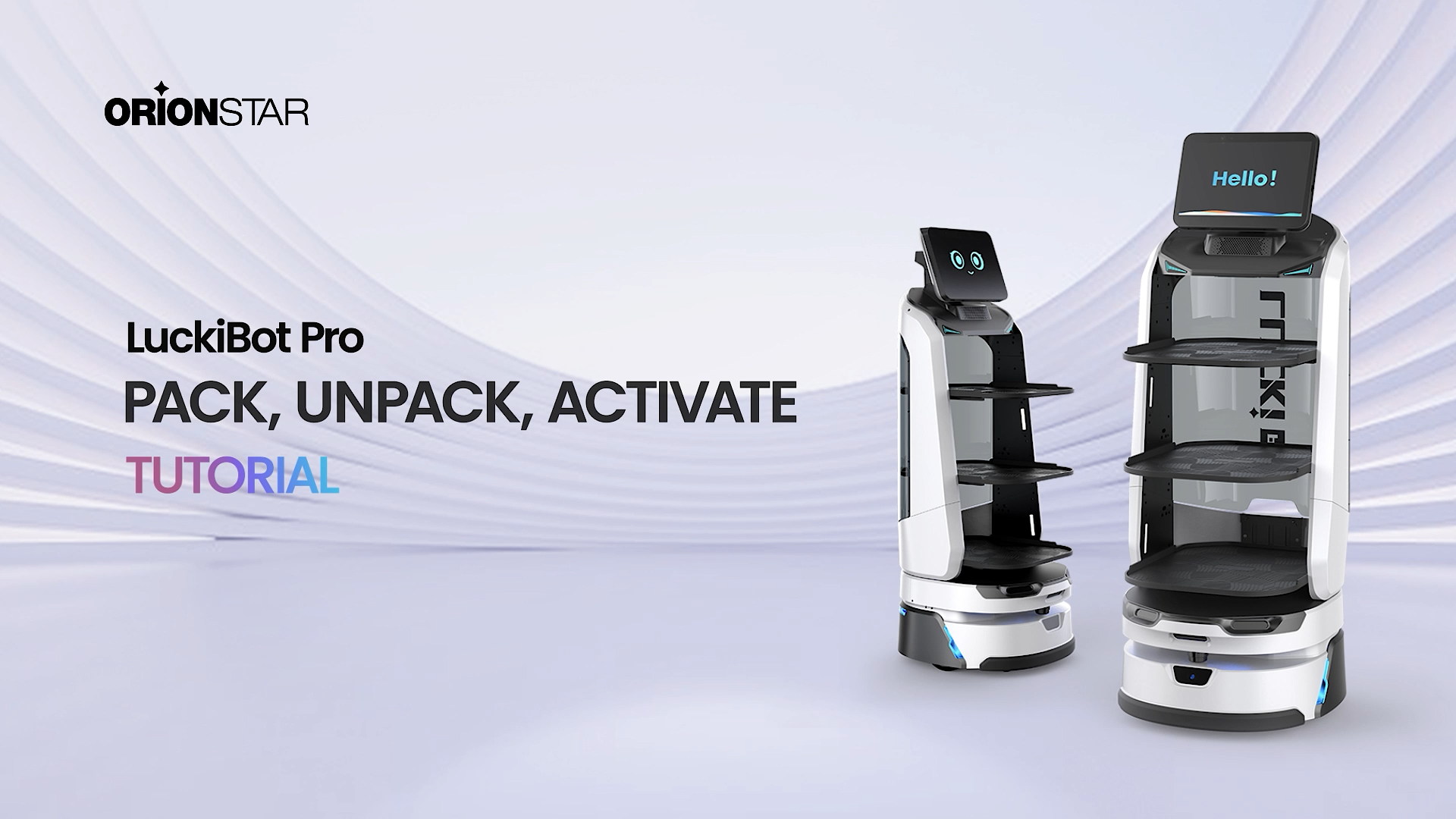 Experience the Tutorial of LuckiBot Pro: Packing, Unpacking, and Activation.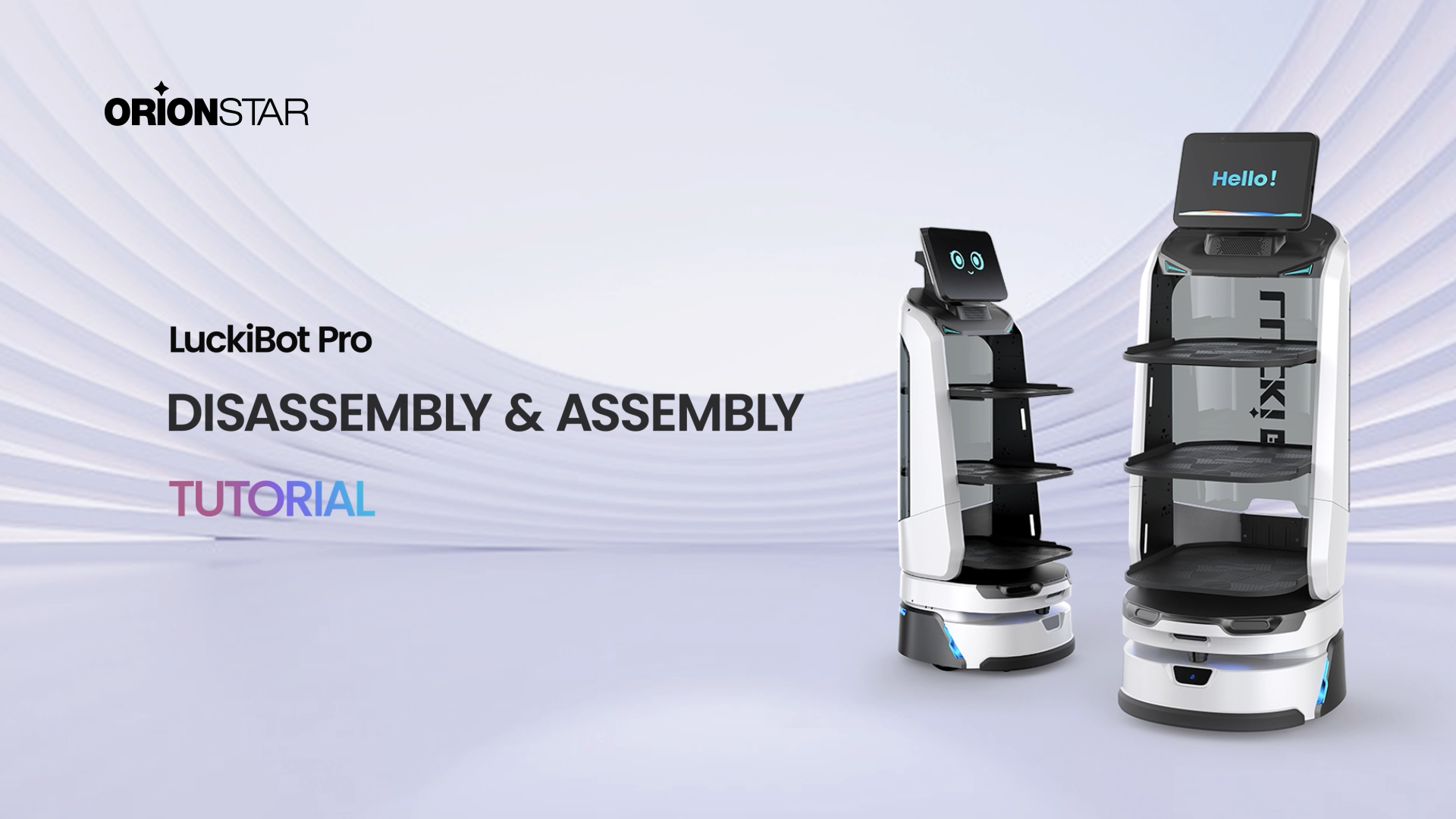 Explore the Component Disassembly and Assembly Tutorial for LuckiBot Pro.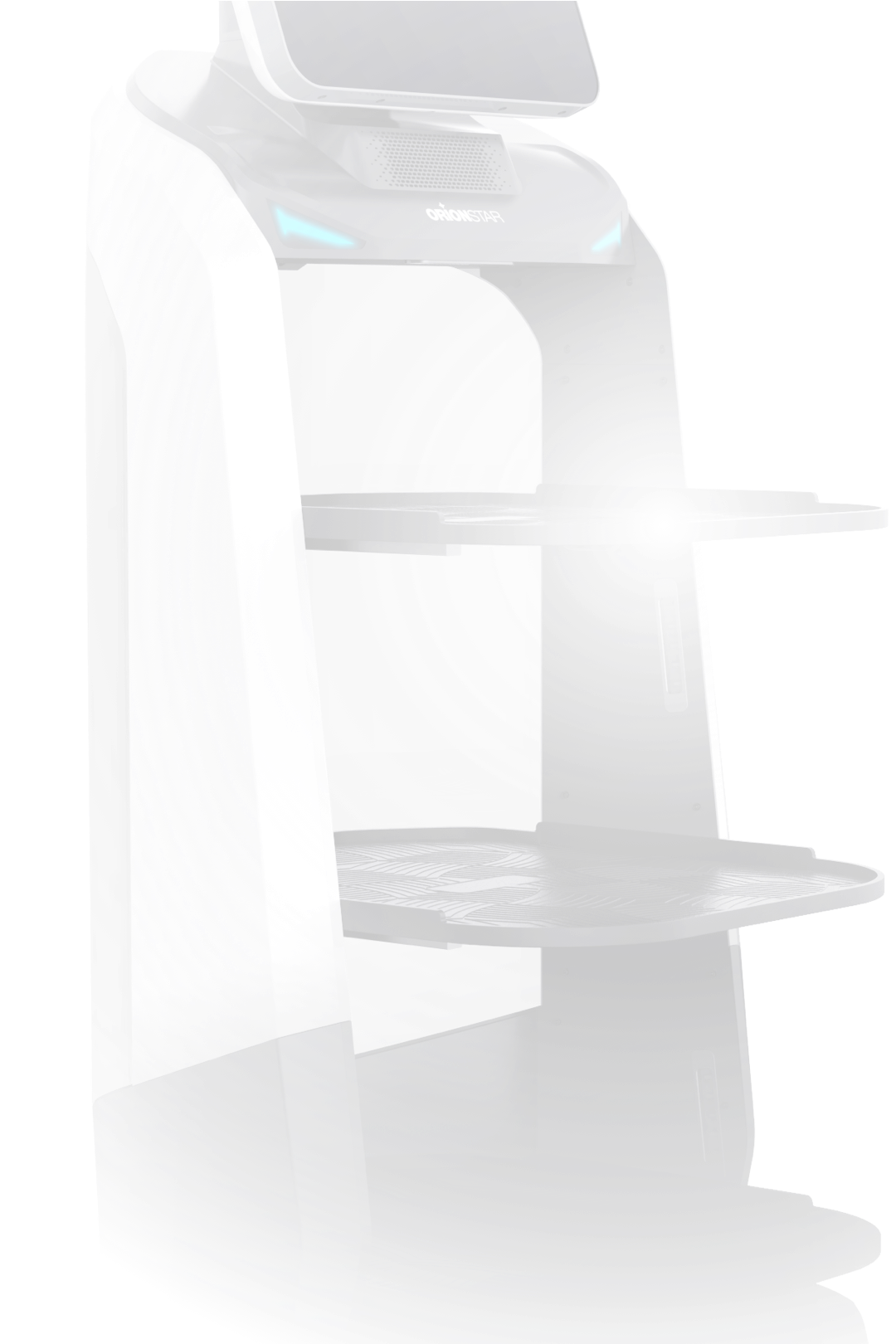 SPECIFICATION
General Parameters
Overall Size
525mm×550mm×1375mm
Color
Pearl white + Elegant black
Body Material
High Strength PC+ABS (Food Grade Plastic Material)
Screen Size
14-Inch; 1080P
Loading Capability
Max. Loading Capacity
Up to 60 Kg
Moving Speed
0.5~1.2 M/s (Adjustable)
System Performance
Hardware Platform
Qualcomm 8-Core Chip +Industrial Grade MCUs
Operating System
Deep customized RobotOS based on Android 9.0
Navigation System
Lidar *1 + 3D Depth Camera*3 + Mono Camera*2 + Top IR Camera*1 + Odometer + IMU*3
Microphone Array
6 Microphone Arrays, 360° Sound Source Positioning, 5m Sound Range
Battery Life
14~16 Hours (Based on actual working conditions)
Positioning Accuracy
Centimeter Level
Network and Charging
Network Supports
4G (Support TDD-LTE, FDD-LTE); WIFI (Support 2.4G/5G)
Charging Mode
Charging via Cable (Standard); Automatic charging Dock (Optional)
Charging Time
4H (Cable Charging); 4.5H (Charging Dock)
Contact Us
Robot CATALOG will be sent to your mailbox immediately after submission.

global_business@orionstar.com

CONTACT US
Robot CATALOG will be sent to your mailbox immediately after submission.

global_business@orionstar.com
SUBMIT

Thank You!
Your form is successfully submitted!Our regional sales team in your area will contact you shortly.