AI service robot helps the restaurant's intelligent upgrade
The catering industry is developing rapidly, but catering companies still face the operating problems of "difficulties in recruiting people + high costs + difficulties in marketing". The demand for intelligent upgrading of restaurants has arisen.The marketing service robot Lucki is independently developed by ORION STAR and can realize functions such as food delivery, proactive greeting, autonomous walking, precise navigation, intelligent obstacle avoidance, voice interaction, and multi-robot cooperation.It is equipped with a self-developed Robot OS system, which can be customized according to needs, and can be easily and quickly connected to customer systems.
What can the delivery robot do for the restaurant?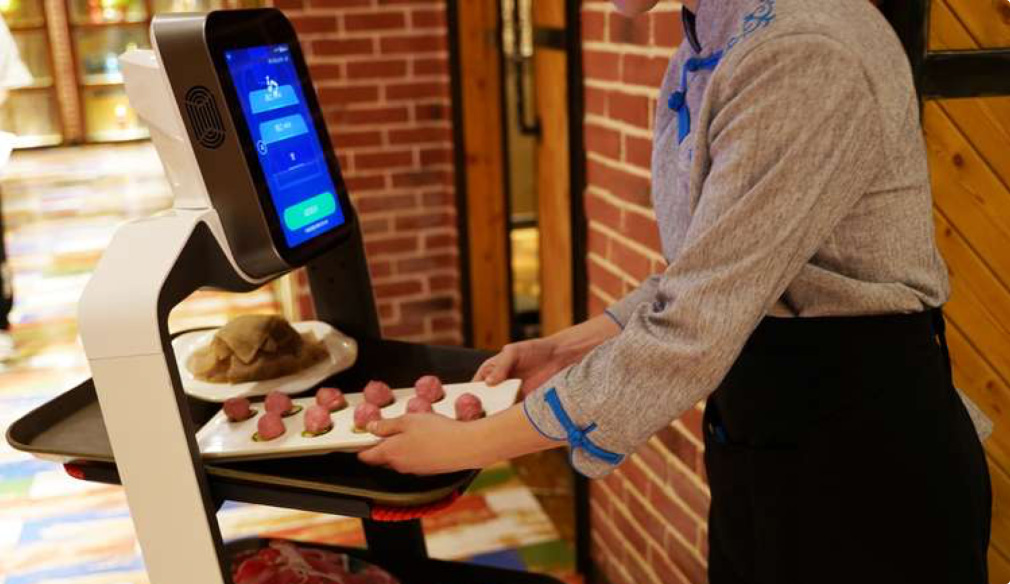 30% increase in daily average turnover
increase seat turnover rate
Increase the delivery rate by 3 times
Meet the delivery needs of four tables at a time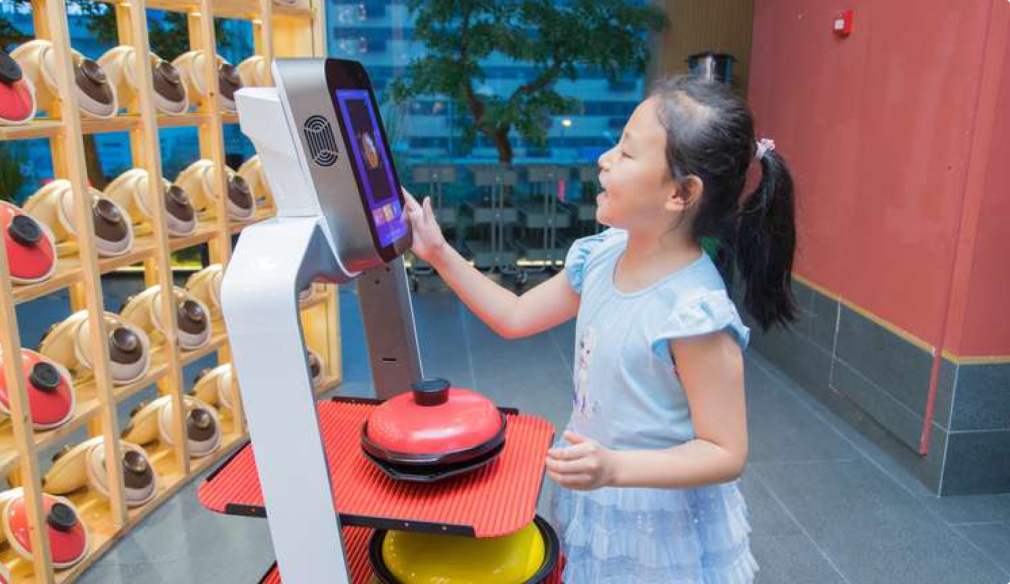 Satisfy 97% of customers
Employees can concentrate on table services
Multiple delivery modes
Personalized dining experience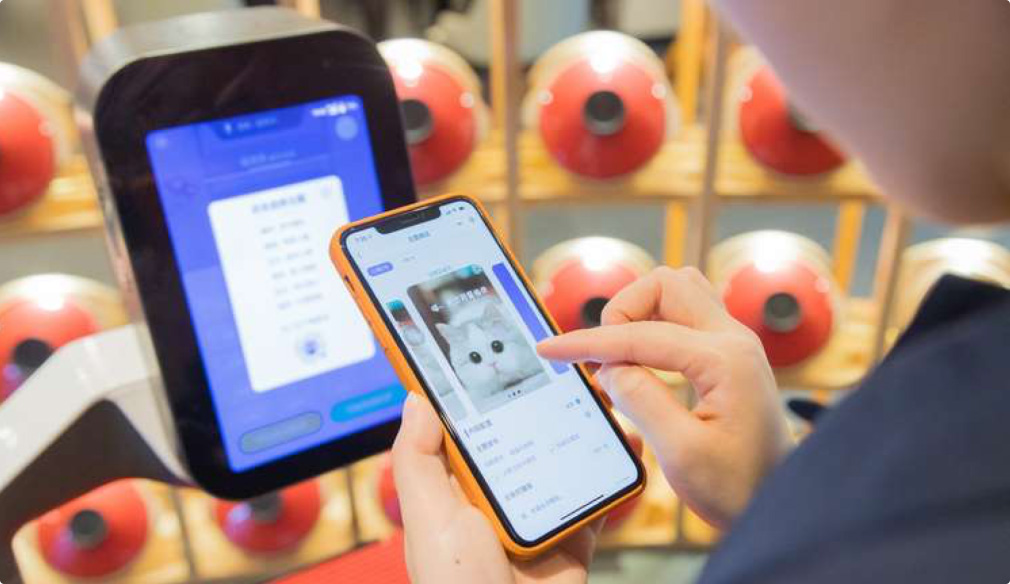 Smart emoji and AI voice broadcast attract more customers to the restaurant
Digital management of restaurant
Reduce labor and operating costs
Multiple Scenes, Free Switching, Easy to Use
Multiple Scenes, Free Switching, Easy to Use
Greeting mode – diversified promotion
AI Delivery Robot has too many ways to attract customers: wait silently, find customer, welcome customer forward, recommend food, and display advertisements, etc. In short, there is no need to worry about attracting customers and turn over every day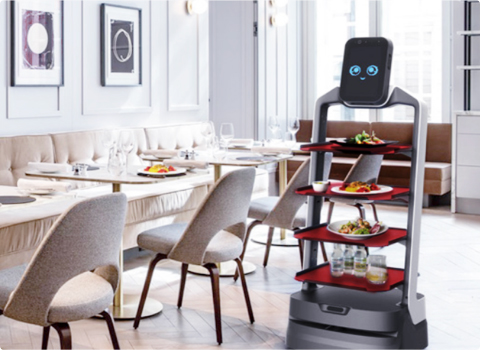 Cruise mode - accessible to anywhere
Snacks and trays can be distributed or collected at each point setted up in the route. At the same time, it can also attract customers by displaying advertisements.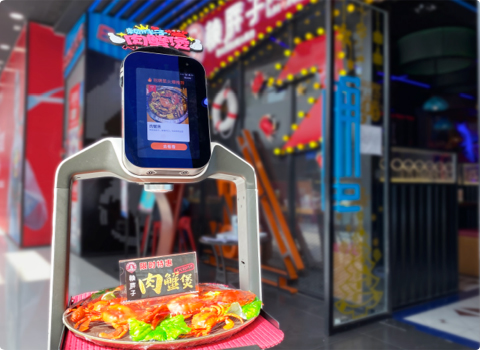 Guidance mode – Leading customers to target tables
AI Delivery Robot can be triggered by touching the screen, then it can directly lead the customer to the target table with background music.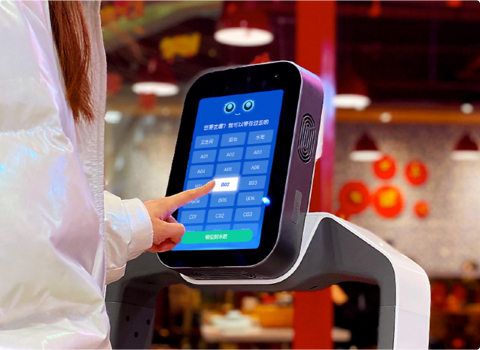 Delivery mode – stable and accurate
The delivery mode can provide stable service at both fast and slow speed, and may be paused by touching the screen. The destination can be changed and the meal can be picked up during the delivery. The robot can broadcast advertisements during the delivery all the time.