OrionStar's LuckiBot Pro Wins Gold in French Design Award for Digital & Electronic Devices Category
2023-06-13 17:50
OrionStar Robotics' LuckiBot Pro, an intelligent delivery robot, has been awarded the 2023 Gold Award in the Digital & Electronic Devices category by the French Design Award (FDA). This prestigious award recognizes OrionStar Robotics' commitment to innovation and design excellence.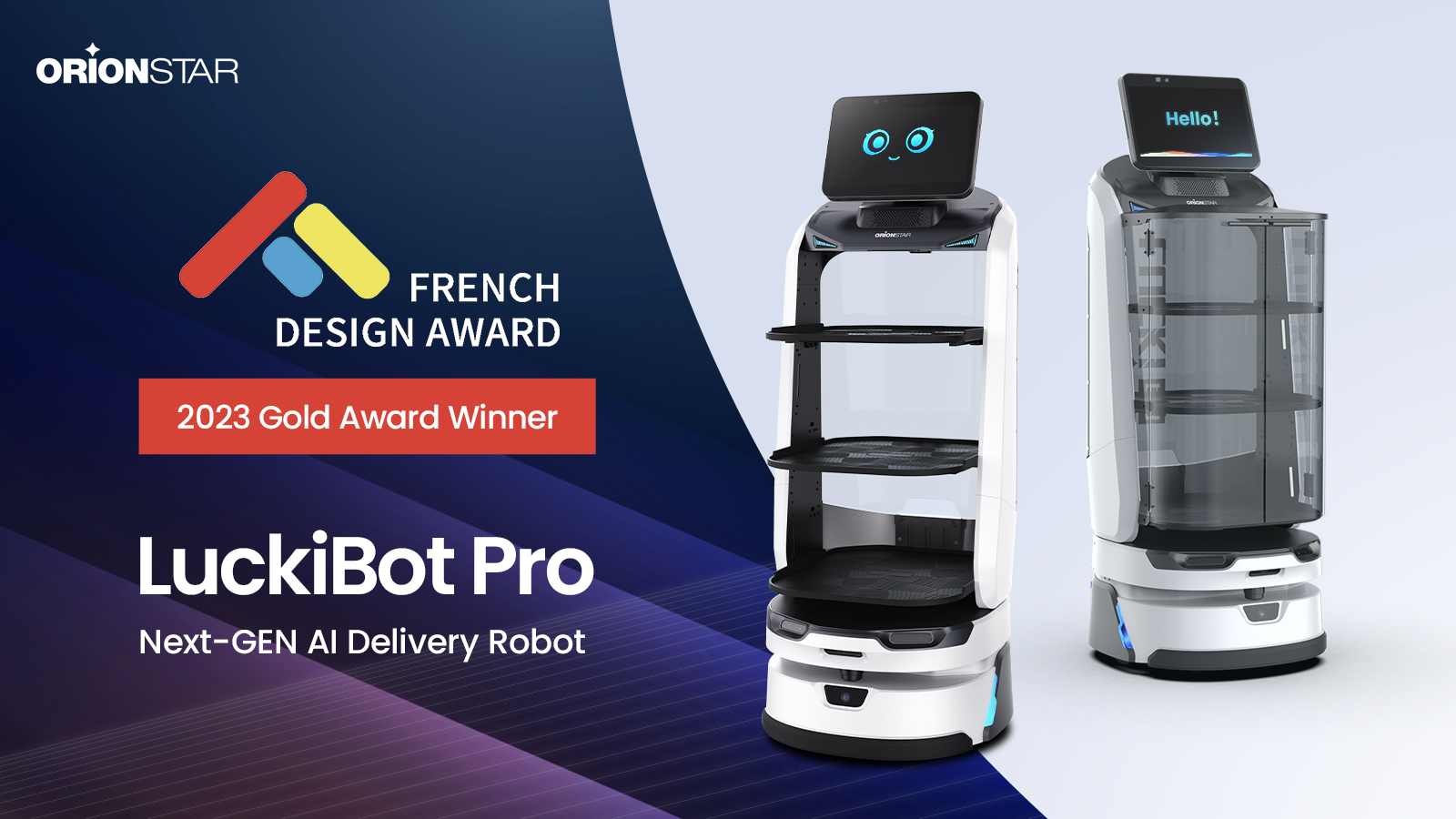 LuckiBot Pro is an industry-leading multifunctional AI delivery robot that boasts more than ten high-precision vision and laser sensors. These sensors, in combination with advanced vision and laser fusion SLAM algorithms running on a high-performance computing platform, enable the robot to gather extensive environmental information. As a result, LuckiBot Pro achieves autonomous navigation and omnidirectional blind-spot-free perception, surpassing similar products in terms of movement efficiency and mobile safety.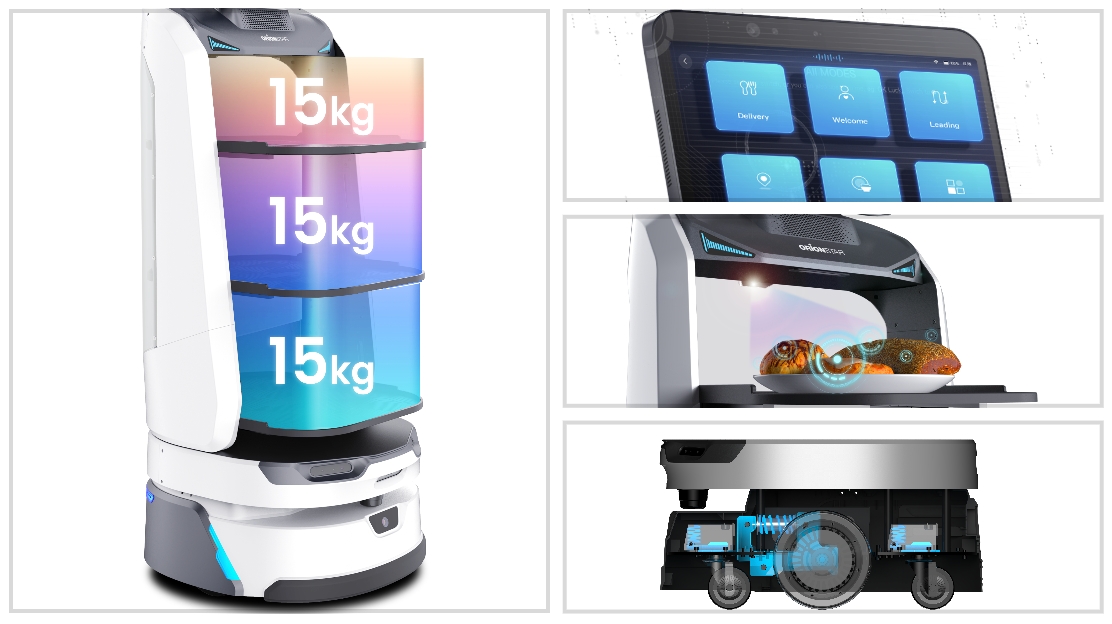 The French Design Award (FDA), established in 2015, is committed to giving global designers a broader platform to convey their design concepts, display excellent design works, and lead global design innovation. The French Design Award Jury is composed of world-renowned design experts and professors, representing the world's first-class design appreciation level. Winning the French Design Award is equivalent to being highly recognized by world-renowned design masters.
Learn more: http://www.french-design-award.com/winner/winnerDetails?id=698
OrionStar Robotics is a world-leading robotics company, providing intelligent solutions across diverse industries since 2016. Their goal is to use technology to free people from repetitive tasks, allowing them to focus on more creative and meaningful work. As of March 2023, OrionStar has deployed over 48,000 robots in more than 40 countries.
To learn more about OrionStar Robotics, please visit en.orionstar.com, or follow OrionStar on social media: LinkedIn / YouTube / Facebook / Twitter / Instagram