OrionStar Robotics Unveils Latest Products and Solutions at Global Exhibitions
2023-05-31 14:05
OrionStar Robotics (OrionStar) recently showcased cutting-edge products and the latest industry solutions at multiple global exhibitions. These innovative and highly practical products and solutions are reshaping the industry landscape.
At the NRA Show 2023, OrionStar unveiled their latest fully automated restaurant solution, which integrates AI-powered robots with self-ordering and self-checkout devices, KDS, table trackers, and robot call buttons. This seamless integration optimizes restaurant efficiency and enhances the overall dining experience, setting new standards in the industry.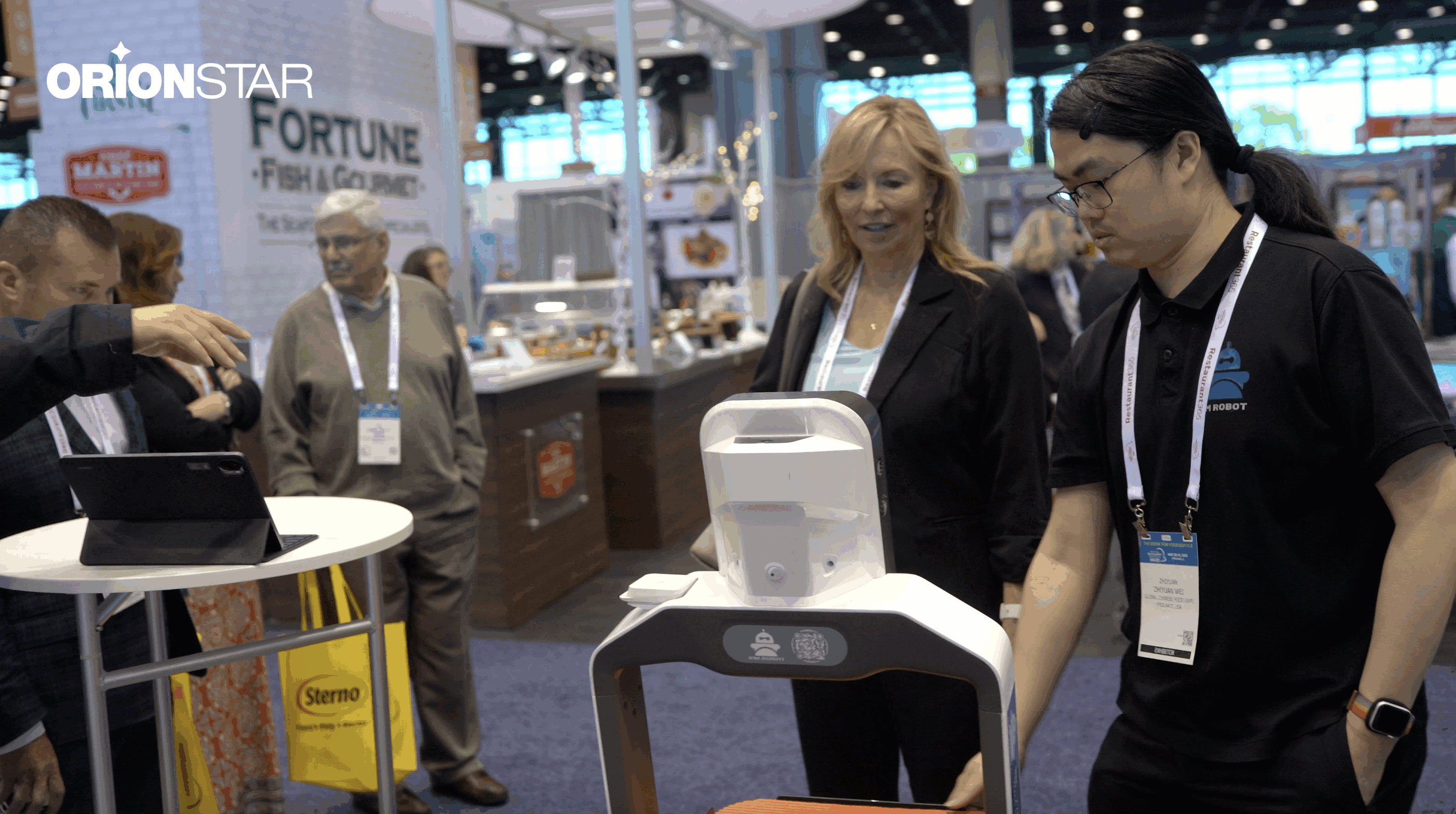 LuckiBot @ National Restaurant Association (NRA) Show 2023 in the United States
OrionStar Robotics impressed attendees at the Restaurant Asia and Food&HotelAsia (FHA) with their innovative products. The LuckiBot Pro, renowned for its exceptional performance in mobility, navigation and load capacity, significantly enhances restaurant efficiency. Acknowledged with esteemed international awards, including Gold Awards at the MUSE Design Awards and the French Design Award, along with a Silver Award at the International Design Awards (IDA), the LuckiBot Pro establishes itself as the forefront delivery robot in the industry, setting a new standard for excellence.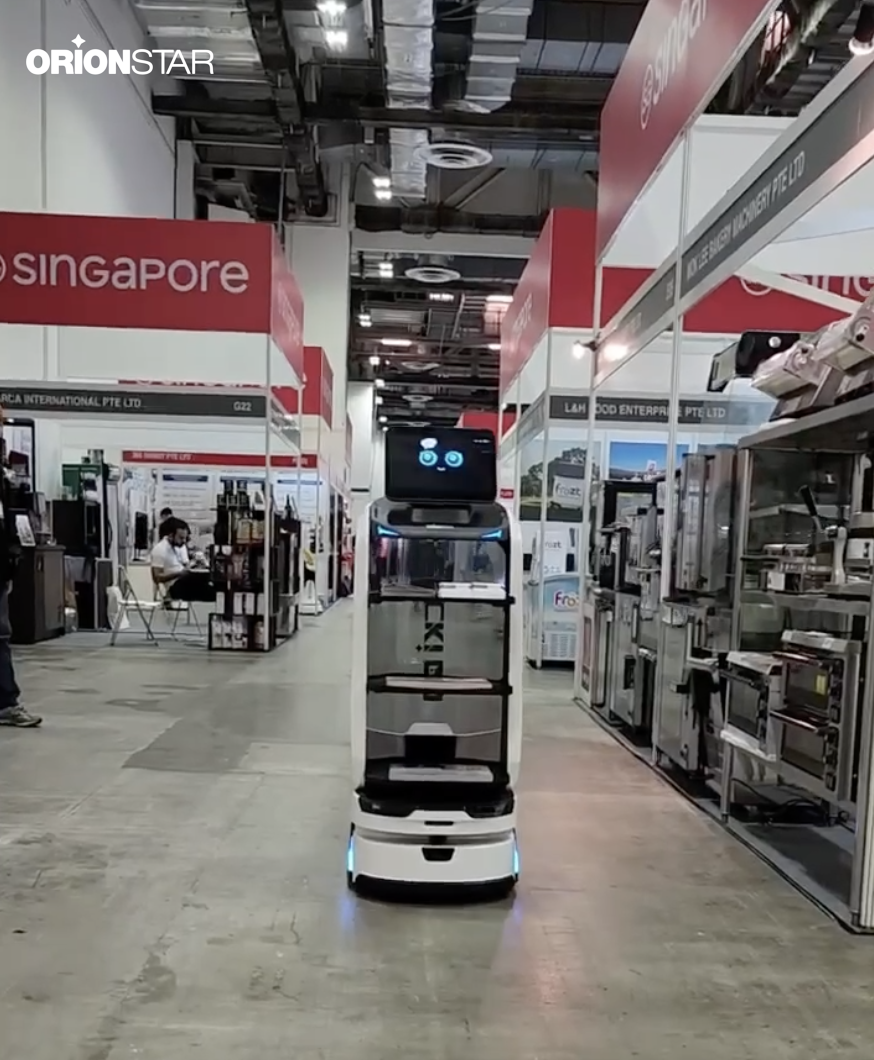 LuckiBot Pro @ Restaurant Asia 2023 in Singapore
At the exhibitions, OrionStar Robotics impressed visitors with their industry-leading voice interaction robot, the GreetingBot Mini. Integrated with Google Dialogflow and ChatGPT, it delivers exceptional interactive experiences across diverse scenarios. The seamless customization of contextualized content, facilitated by OrionStar's proprietary ChatMax platform, further enhances customer satisfaction.
GreetingBot Mini & LuckiBot @ Food&HotelAsia (FHA) 2023 in Singapore
Partnering with esteemed exhibitions worldwide not only highlights OrionStar's commitment to innovation but also allows them to connect with industry leaders and potential clients. By continually pushing the boundaries of robotics technology, OrionStar is shaping the future of multiple industries and redefining the possibilities of automation.
About OrionStar Robotics
OrionStar Robotics is a world-leading robotics company, providing intelligent solutions across diverse industries since 2016. Their goal is to use technology to free people from repetitive tasks, allowing them to focus on more creative and meaningful work. As of March 2023, OrionStar has deployed over 48,000 robots in more than 40 countries.
To learn more about OrionStar Robotics, please visit en.orionstar.com, or follow OrionStar on social media: LinkedIn / YouTube / Facebook / Twitter / Instagram